Practice & Prepare 10 Real-Client T2 Corporate tax returns
Prepare & Practice 10 Real-Client T2 Returns
Learn comprehensive Tax Planning + Full Solutions

Investment Company, Manufacturing, Consulting,
SR&ED, Entertainment, Medical PC, Law/Legal PC,
IT Consulting, Restaurant & Holding Company


Package 2 includes:
Ten T2 Corporate Tax Practice Cases based on REAL CLIENT

Course Objective: Prepare 10 real client corporate tax returns from start to finish in any T2 tax software (TaxPrep, Profile, Cantax, etc.). Learn comprehensive tax planning for owner-manager CCPC small business and incorporated entities. The course includes very detailed full-length solutions.

Course Pre-requisite: Must have completed the "Preparing T2 Corporate Tax" course - Click Here

What People Are Saying About Us
Meet our happy clients and find why our course is the preferred choice.
"Excellent training - I found the hands-on practical experience very very useful"
"Very useful and practical courses, the instructor is very knowledgeable. Will definitely recommend to all CPA students"
"The courses were very well structured and organized. Keep up the good work! I'd love to attend more sessions"
"The step by step video tutorial is easy to follow and the case study that required marking and feedback. Overall a Brilliant Course!!"
Course Price Options:
Quality service at an affordable price.
Regular
$999 $1999
Includes 2 hours of one-on-one Skype or Webex meetings
1yr - One year of unlimited access

Purchase Now
Premium Plus
$1499 $2999
Includes 10 hours of one-on-one Skype\Webex or in-person meetings

2 yrs - Two years of unlimited access

Purchase Now
All courses include 1-Year online access and Unlimited 1-on-1 Support from the Instructor via Email, Text/SMS, Short Phone Calls, and Onsite Chat
Frequently Asked Questions
How long do I have access to the course?
Your online access will expire in one year from the sign-up date. The course is completely delivered online via topic-by-topic tutorial videos, real-client practice cases, full-length detail solutions, reading notes and powerpoint presentation slides. You can study at your own pace and can access the content online at any time from any where.
What if I have questions as I complete tutorial videos and practice cases?
We provide unlimited support via email, text, SMS, short phone calls, and website online chat. You can ask as many questions as you want and when you want.
How do you offer the one-on-one training sessions?
If you are in Toronto area, we can meet in-person to discuss your questions. Otherwise, we can meet online via Skype, Webex or Teamviewer.
How is the course taught?
The course is presented through a series of topic-by-topic videos. The videos include a technical discussion and theoretical overview of a given topic and a walkthrough of a real client practice case in the software. This allows students to learn the concepts at their own pace and review a particular topic again and again.
Do you provide access to the software for hands-on learning?

Yes, the course includes instructions to download TaxPrep T2 Corporate Tax and T1 Personal Tax return software (practice version only). The T2/T1 software can be used for practicing real-client cases and hands-on-learning. Please note we are not licensed or authorized to sell or distribute any software.

Who is the course instructor and can I contact the instructor to discuss questions?
What kind of accounting or tax knowledge do I need to have before taking this course?
You should be familiar with basic accounting concepts. Ideally, you should have completed university level accounting course.
Are there any tests, quizzes or exams?
No. There are no tests, quizzes or exams. It is a self-study course and includes practice cases. Detail solutions are provided.
How often is the course updated?

The course is updated on an annual basis to keep up with changing tax legislation. We also update the course with any new budget information that is important to the course content throughout the year when applicable.
Can I re-take or re-attend the course?
Yes, you will have unlimited access to the online course content.
Is this course eligible for PD credits? Do you issue certificates?
Yes, you will earn verifiable PD credits and a certificate of completion will be issued after you complete the course.
Do you provide resume tips, interview tips, and career tips?
Yes, we provide students with resume tips and career advice.
What if I am unhappy with the course?
Please review the refund policy
here
.


Why study Online vs. In-person training classes

| | |
| --- | --- |
| Online plus 1-to-1 of Skype Training | In-Person Training |
| Go at your own pace, practice and review as needed | 1-3 days of intensive training that might not stick |
| Learn from the comfort of your own home or office | Commute to some community college or seminar facility |
| Go back to training materials whenever you need or want to | "Access" training for only those few days |
| Follow the course progression or jump around to whatever section you need | Rigid structure and progression |
| Skip to exactly what you need, when you need it. Don't waste time with material you don't need. | Might waste time with stuff you already know |
| Get started right now | Attend in a week, month, or sometime in the future |
| Highly qualified CPA, CA instructor | The instructor may not be a CPA. |
| Certificate of Completion | Maybe a certificate? |
| Unlimited Access | 1-3 days and you're done |
| Ask unlimited questions from the CPA instructor anytime | Difficult to get 1-on-1 time from the instructor in a classroom setting |
| Unlimited 1-on-1 support from CPA instructor via Email, Text/SMS, Short Phone Calls, and web-chat | No help available after the class is over |




Get the practical skills that will set you apart on interviews, resume and on the job!

Our CPA Educator:
Learn from the expert and qualified trainer:
Instructor's Profile
Over 15 years of experience in Canadian Domestic and International Taxation
Work Experience
Currently a Senior Tax Manager at one of the Big7 firms in GTA
Previously a Tax Manager at PwC Canada
Qualifications and Designations
Chartered Professional Accountant (CPA)
Chartered Accountant (CA)
CPA In-Depth Canadian Taxation (Level 1, 2 and 3)
CPA In-Depth International Taxation
BBA from University of Toronto
Teaching experience
Seminar Leader/instructor at the CPA for Professional Development courses
Instructor at the CPA for In-depth Tax program (Year 1 and 2) Group Study and In-residence
Instructor at the CPA for Professional Education Program (CPA PEP) courses and modules
Instructor at the CPA for CPA Preparatory Courses courses and modules
Instructor at the CPA for Capstone 1 and 2 workshops
I have over fifteen years of experience in providing comprehensive tax planning, consulting and compliance services to both multinationals and Canadian public & private companies in a broad range of industries and sectors. He is responsible for providing Canadian tax advice and compliance services including advising clients on cross-border transactions, mergers and acquisitions, tax planning and compliance, and assistance with Canada Revenue Agency audits.
Our instructor obtained his Bachelor of Business degree with a specialization in accounting and finance from the University of Toronto.
Feel free to call me at 416-275-6540 or email at support@accountingtraining.ca
Why Choose AccountingTraining.ca
Hands-on Experience
Practice on real-client files on the software. Prepare real NTR and T2 corporate tax returns from start to finish. Free T2 trial software for practice.
Online Courses
Online training includes hundreds of topic-by-topic videos, real case studies, practice cases, reading material and valuable resources
One-on-One Session
Schedule 1-on-1 Live Skype Sessions to discuss any Question with an Expert CPA
On-Demand
Unlimited One Year Access 24/7/365. Study at your own pace, when you want and at your convenience
Proven Reputation
Over 94% of our students highly recommend us to other students.Our student satisfaction is 100%.
Unlimited Support
Unlimited Email, Text/SMS, Short Phone Calls, and Onsite Chat Support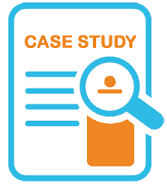 Real Client Files
Practice Real Client Cases on the Software with Detailed In-Depth Solutions
CPD Certificates
Earn Verifiable CPD Hours for CPAs